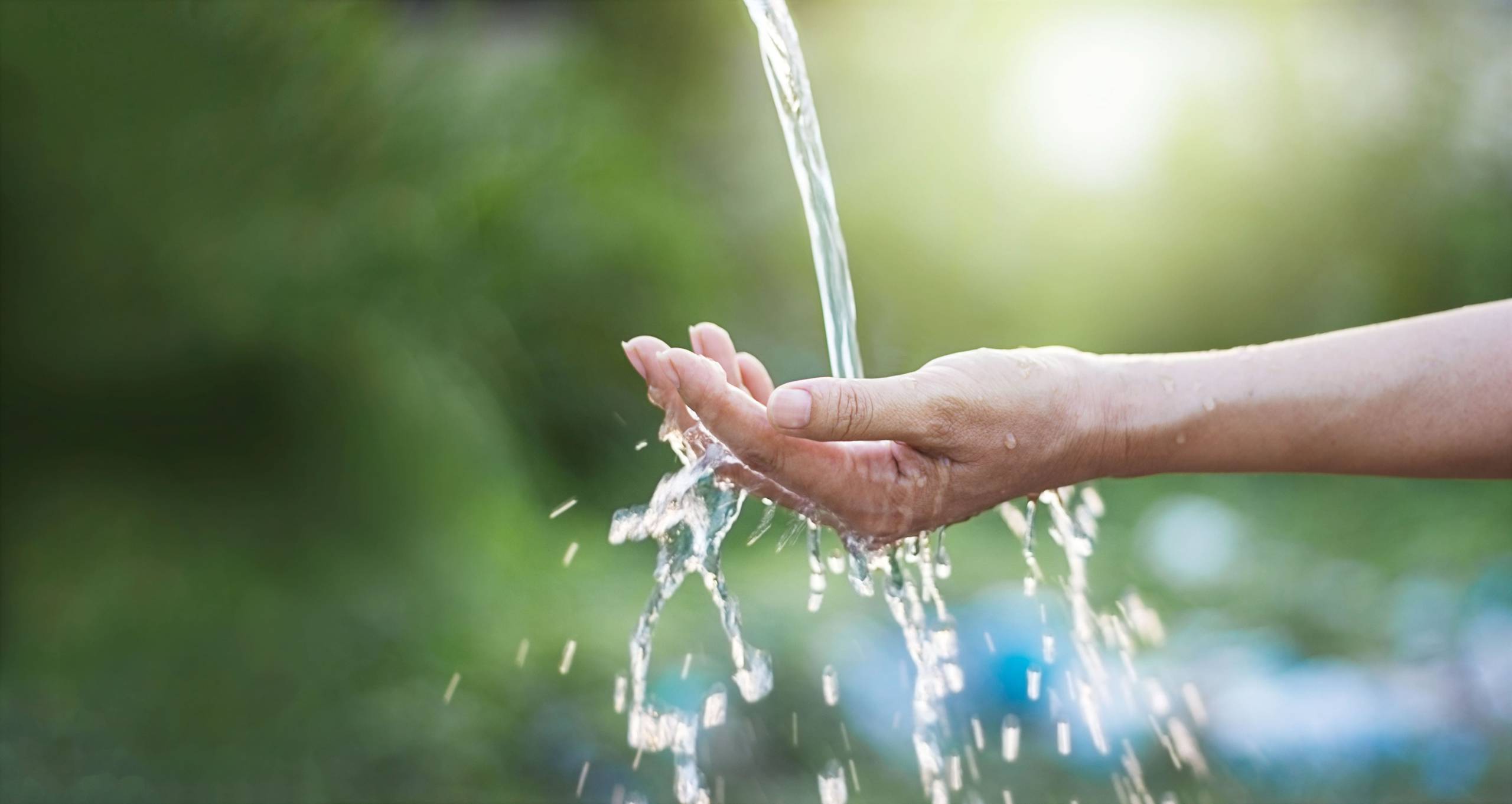 Billing and Customer Service
How do I get water service?
You can get water service by downloading and submitting an application  or by calling the Meter department at 401-729-5019.
Why does my bill change from month to month?
Bills change according to water usage, which fluctuates as a result of a number of things, including the number of people who live at a property. Everyone has different personal water habits that will affect the amount of water used in a given month, and water consumption may vary from season to season. Many customers increase their water consumption in the summer months by watering gardens, washing cars, filling swimming pools, etc. Bills may also fluctuate based on the number of days in a billing period. Monthly bills can on occasion be over or under 30 days depending upon the day your meter was read.
Why is my bill so high?
The most common reasons for a high bill are changes in water use and leaks.
Did you do anything that would use more water than usual, such as outdoor watering or having house guests? Check for leaks. Typical culprits are running toilets, leaking outdoor spigots, and damaged sprinkler heads.
You can use your water meter to help determine if you have a leak. The little red triangle on the meter dial is a flow indicator. Turn off all water-using fixtures and appliances inside and outside your home, then check the triangle. If it's spinning, even slightly, that means water is going through the meter, and you probably have a leak. Keep searching or contact a plumber for help.
View this informative one sheet to learn more: How to Find Water Leaks.
Why is my bill estimated?
Your water meter is read by Automated Meter Reading, or AMR, which is a technology that allows meters to be read automatically using a laptop computer. These meters emit radio signals that are collected by computers in our meter readers' trucks. They allow us to collect meter readings automatically.
Your bill is usually estimated when something has gone wrong with either the meter or electronic reader. Call the customer service department for assistance at 401-729-9050.
What method of payments do you accept?
We accept cash, checks and money orders.
Payment by EFT, Visa, Mastercard, Discover, and American Express can be made by following this link .
Payment by cash, checks and money orders can be made in person at 85 Branch Street, Pawtucket RI 02860 Monday-Friday between the hours of 7:30am-4:00pm.
Payment by telephone by calling our toll-free number: 1-855-282-7632.
You can also mail your payment to Pawtucket Water Supply Board, PO Box 1111, Providence, RI 02901-1111.
Only cash, money orders and credit cards payment are accepted for shut-offs.
How do I read my water meter?
Your water meter is read from left to right, just like a car odometer. Your meter reads in cubic feet. 1 cubic foot is equal to 7.48 gallons of water.
How can I obtain a bill history or a duplicate bill for my account?
Contact our Customer Service department at 401-729-9050.
I was recently married/divorced. How do I update the name on my account?
You can indicate the change on the back of your bill or call our Customer Service department at 401-729-9050.
How can I change my mailing address?
If you are moving, it is necessary to update the mailing address on your account. You can indicate the change on the back of your bill or call our Customer Service department at 401-729-9050.
Maintenance and Service
What should I do if my pipes freeze?
When your pipes freeze you should heat them slowly with an electric heater,  heat lamp or hair dryer. Make sure there are no leaks after defrosting.
More information can be found here.
There is water bubbling out of ground. What should I do?
Call our emergency line at 401-729-5005 immediately and report what you're experiencing.
My water is discolored. What can I do?
Let your cold water run for a few minutes until it clears up. If it does not clear up after a few minutes call Customer Service  at 401-729-9050.
I have low water pressure. Can you help?
Water pressure within the water distribution system will vary depending on the elevation of your property in relation to the location of the reservoirs that support your area. Peak water use and routine water system maintenance operations can also cause water pressure to fluctuate in nearby areas.
Undetected leaks on the property are a common cause of lowered water pressure. The water meter is an excellent tool to help identify leaks on the property.
Call the Meter department at 401-729-5019 for more information.
What water pipes am I responsible for fixing?
With the exception of the water meter itself, all pipes, valves, and fixtures from the sidewalk into and including the building, is the responsibility of the building owner.
The Safety Valve Water Line Protection plan  is available for purchase, which offers coverage for water line repairs that occur on the water service line from your home to the curb.
How can I find out information about my water service connection?
If you would like to find out information regarding your water service connection you can call the PWSB Engineering office at 401-729-5015.
Over the phone we can provide you with information including age, date of installation, size, material, and approximate location.
Please note: The PWSB only owns and is responsible for the portion of the service connection located within the public right-of-way. Any and all piping located on private property is the sole responsibility of the home/property owner.
I will be digging in my yard and would like to know where my water service pipe is located. How can I get the PWSB to mark/locate it for me?
Any time you dig in your yard, or any location within 100 feet of a public utility, you are required by Rhode Island State Law to first call Dig Safe at 1-888-DIG-SAFE (1-800-344-7833).
Dig Safe is a free, fast, and easy way to notify local utilities of your intention to dig.
Within 72 hours of your call to Dig Safe all participating utilities, including the PWSB, will mark on the sidewalk the location of your utility connections.
If you would like more information regarding the Dig Safe system, you can call Dig Safe at 1-888-DIG-SAFE, or visit digsafe.com.
I will temporarily be away. What should I do?
If you will be away for an extended period of time, you may request to shut off the water service at your property. Please contact our service department at 401-729-5005. Please note that there is a $75 Turn-off fee and $75 Turn-on fee for this service.