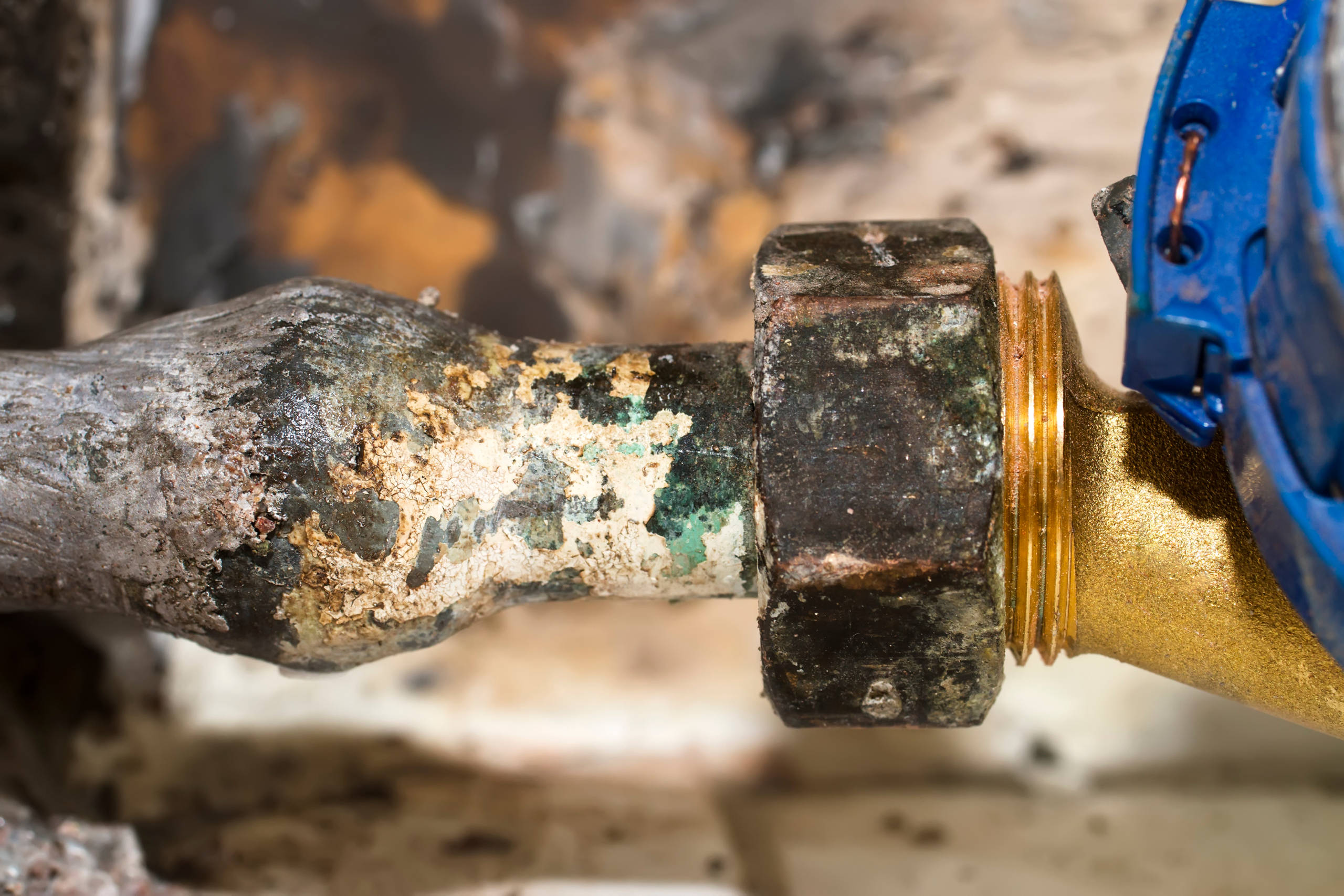 Lead
How Lead Gets into Drinking Water
Lead can enter drinking water when plumbing materials that contain lead corrode, especially where the water has high acidity or low mineral content that corrodes pipes and fixtures. The most common sources of lead in drinking water are lead pipes, faucets, and fixtures. Homes with lead pipes that connect the home to the water main, also known as lead services lines, are typically the most significant source of lead in the water.  Lead pipes are more likely to be found in older cities and homes built before 1986.  Among homes without lead service lines, the most common problem is with brass or chrome-plated brass faucets and plumbing with lead solder.
The Safe Drinking Water Act (SDWA) has reduced the maximum allowable lead content — that is, content that is considered "lead-free" — to be a weighted average of 0.25 percent calculated across the wetted surfaces of pipes, pipe fittings, plumbing fittings, and fixtures and 0.2 percent for solder and flux.
Here at the Pawtucket Water Supply Board, we have fully removed and replaced all known lead service lines in the entire distribution system. However, it is still possible that the water pipes within your home could be made of lead. Find out if you have lead pipes in your home with the Protect Your Tap: A Quick Check for Lead guide . Protect Your Tap is an on-line step by step guide to learn how to find lead pipes, called service lines, in your home. It also provides tips about reducing exposure to lead in drinking water and how to get your water tested for lead and resources to learn more.
For more information, please follow this link to visit the EPA groundwater and drinking water website.
PFAS
Per- and polyfluoroalkyl substances (PFAS) are a group of chemicals found in consumer products and the environment. Some PFAS are known to cause human toxicity, while less is known about others.
What is known so far about PFAS:
PFAS are widely used, long lasting chemicals, components of which break down very slowly over time.
Because of their widespread use and their persistence in the environment, many PFAS are found in the blood of people and animals all over the world and are present at low levels in a variety of food products and in the environment.
PFAS are found in water, air, fish, and soil at locations across the nation and the globe.
Scientific studies have shown that exposure to some PFAS in the environment may be linked to harmful health effects in humans and animals.