Source Water
The water resources of the PWSB consist of both surface and groundwater located in the Abbott Run watershed which is a tributary of the Blackstone River. The watershed lies within the Town of Cumberland in Rhode Island and the Towns of Wrentham, Plainville, and Attleboro in Massachusetts. The PWSB owns about 10% of the Abbott Run watershed and works cooperatively with the Town of Cumberland, the Cumberland Land Trust, and other State and local agencies to protect the water quality in the watershed area.
Primary Reservoirs: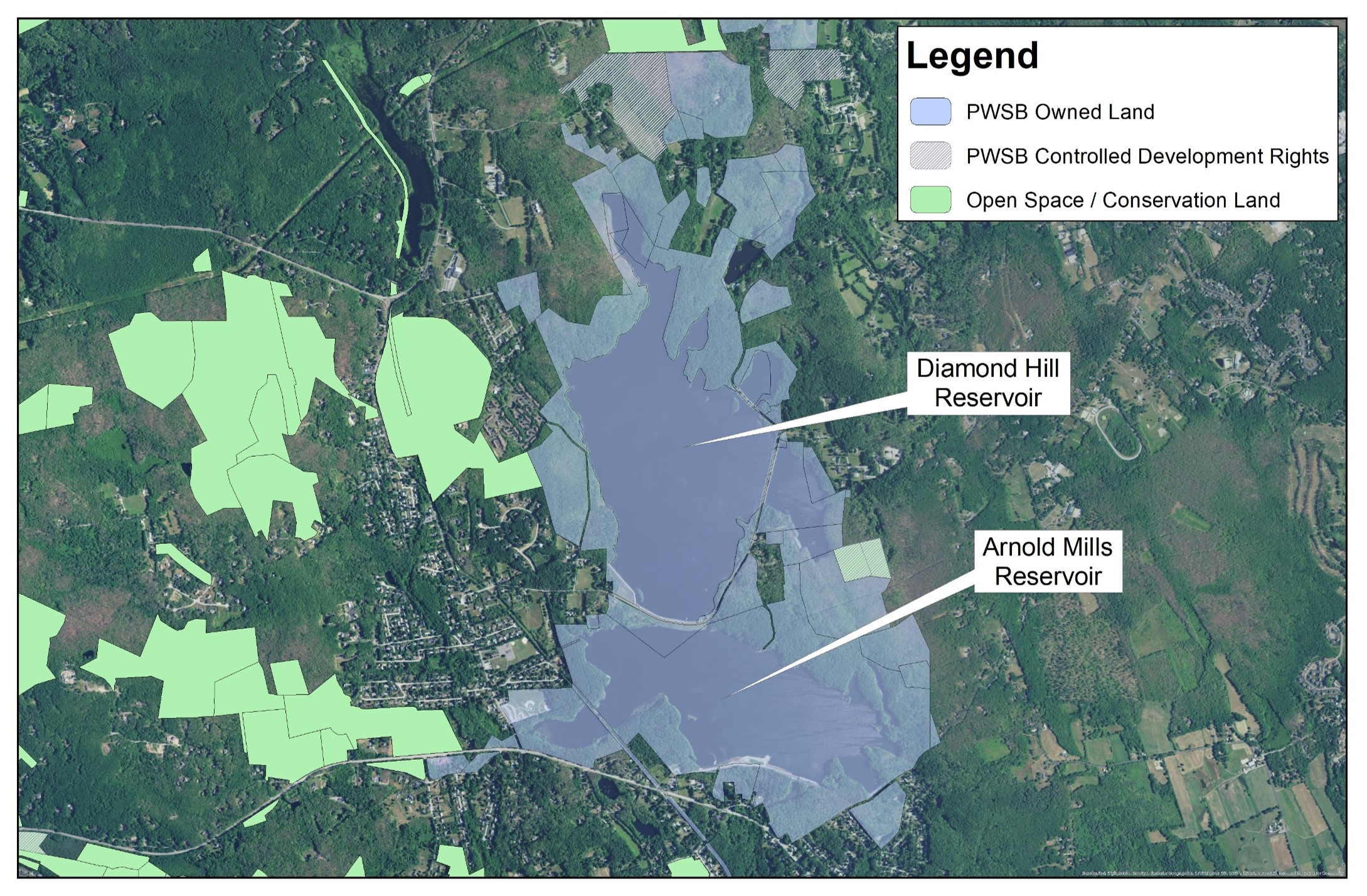 The PWSB produces potable, high quality drinking water at our water treatment facility which was commissioned in 2008. The treatment facility includes a raw water pumping station capable of pumping 26 million gallons per day (MGD through eight (8) intake screens. The raw water pump station and the treatment facility have standby power that will support 100% operation in the event of a power outage.
The treatment facility is capable of producing up to 25 MGD. The water treatment processes are (in order): up-flow clarifiers, deep bed granulated/activated carbon filters, and ultra-violet (UV) disinfection. Finished water is stored in a 1.5 MG clearwell and 5 MG storage tank. The facility has 4 high-lift pumps capable of pumping up to 35 mg/d to the distribution system. All finished water entering the distribution system gets treated with hypochlorite for disinfection, hydrated lime for PH control, fluoride, and orthophosphate which is a corrosion inhibitor.
Please follow this link to view an informative process flow diagram of the water treatment plant.